PD SERIES ADVANTAGES – Each PD Series unit is configured to order with design features specified by the contractor. Standard delivery time is 3 to 5 days for small orders and 2 weeks for larger orders. Contact Juice Goose with specific requirements.
FOUR MODELS – The PD1A is a 63" long strip with twelve duplex receptacles. The 33" PD1B contains six duplex receptacles. The PD3A is 65" long and can house up to fourteen duplexes or locking connectors. The PD3B has the same connector options as the PD3A in a shorter, 28" long chassis with six receptacle positions.
HARDWARE – Flexible metal "Greenfield" conduit may be specified to house a wire harness. Other conduit options, such as PVC, are available at additional cost. If desired, a threaded fitting can be added to the chassis to fasten to a junction box when the PD is installed. An optional junction box can be supplied by Juice Goose as specified by the contractor.
GROUNDING – Each circuit may be connected to a ground wire separate from the other circuits. Or, a single ground wire can be connected to all circuits. The standard duplex receptacles used in the PD Series are grounded to the chassis. Optionally, isolated ground ("IG") receptacles may be specified. IG receptacles are not grounded to the chassis. PDs with isolated ground receptacles will have a green / yellow ground wire connected to the receptacles and a ground lug connected to the chassis.
RECEPTACLE SELECTION – The standard receptacles for a PD Series unit are black hybrid 15/20 amp duplex that will fit a fifteen amp or twenty amp plug. Isolated ground receptacles are available in orange. Other colors are available at additional cost. The PD3A and PD3B will accommodate duplexes and either 20 amp or 30 amp twist lock receptacles.
NUMBER AND ARRANGEMENT OF CIRCUITS – The number of circuits in a PD is limited by the percentage of conduit or enclosure space needed for wiring ("fill rate"). Check the fill rate chart on the Juice Goose web site or contact Juice Goose for more information or assistance. The desired arrangement of circuits can be described in the integrator's design documents or indicated on the Juice Goose PD Series Menu.
WIRE HARNESS AND CONDUIT LENGTH – The PD Series Menu or a similar document can be used to indicate the length of the external wire harness and where it should exit the chassis (top or bottom). The length of any conduit should it be specified as well. Wire lengths over six feet can cause assembly and installation problems. Contact Juice Goose is such wire length is desired.
POWER CORDS - Fifteen, twenty or thirty amp power cords can be specified to connect AC receptacles in the PD to wall power or a UPS. Indicate the amperage and length of the cord.
MOUNTING BRACKETS – The PD1A and PD1B mount with a three inch right angle bracket at the top and bottom of the chassis. Side brackets provide a 21" spacing between mounting points. The PD3A mounts with two, 2 position side mounting brackets that can be attached to the chassis in any of nine different locations. The PD3B has one side bracket which can be mounted in different locations as necessary.
SAFETY CERTIFICATION – Juice Goose PD Series models have been tested and certified by Intertek: Standard For Safety Surface Metal Raceways And Fittings: UL 5:2011 Ed.14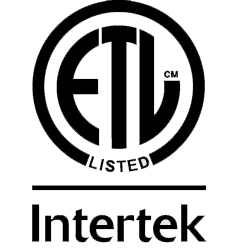 SPECIFYING A POWER STRIP
Many feature and configuration options are available. All fully assembled.
Juice Goose can work with and integrator's existing rack diagrams or descriptions. Or, we can provide an easy to follow menu that outlines options and costs.

Download a standard PD Series feature selection menu.
There are some limits to how many circuits can be built into a power strip.
Most of these limits result from the maximum volume of wire that is allowed to fit inside conduit or a metal enclosure. Keep these limits in mind when specifying a PD Series power strip.
Easy to use maximum fill rate guide.
Because each PD Series unit is custom assembled for a particular integration project, PD Series orders are not cancelable and not returnable.